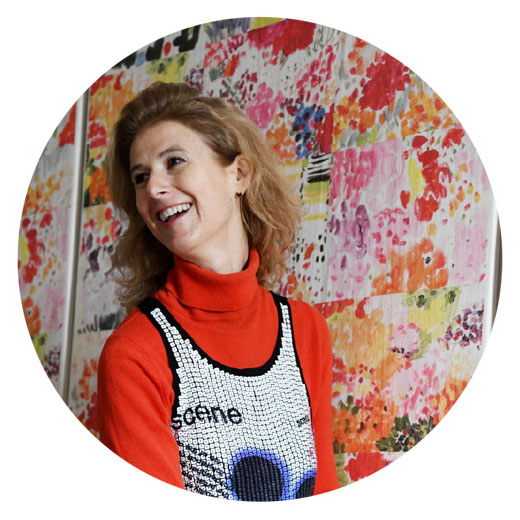 About
Originally from Devon, in England, Irma graduated in Fashion and Textile Design at Central/St.Martin's School in London.
She lived for three years in Paris collaborating with top couturiers and then moved to Florence to attend a fine arts school.
Twenty-five years ago Irma came to Como to design fabrics for Mantero Seta creating for fashion houses like Kenzo, YSL, Lacroix and Ungaro.
A suggestive painter, Irma is also the creator of ice-cream sculptures and artistic colourful tables and lamps.
She is never without her iPad which is a fundamental tool for her artistic expression. Irma welcomes commissions.
CONTACT ME
VIDEO
Exhibitions
LAST EXHIBITION
03/11/2022 4:46 PM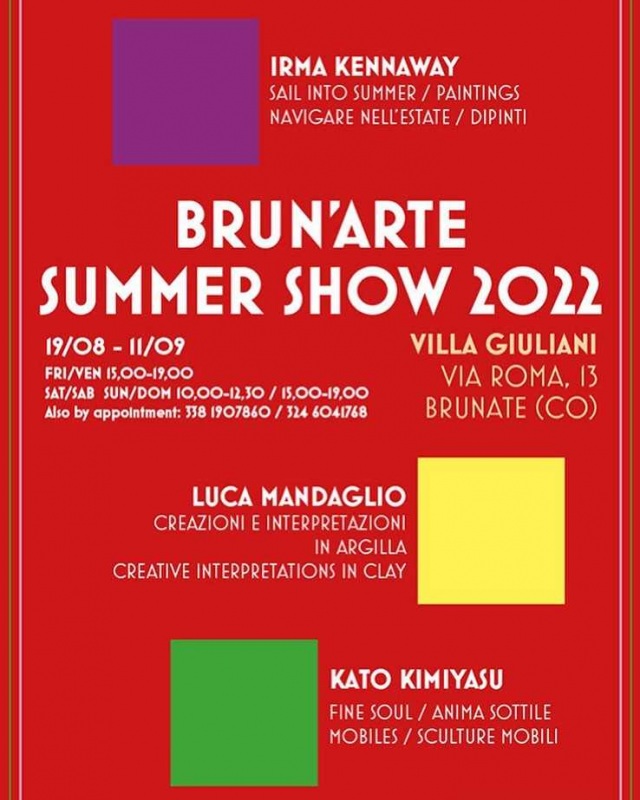 19/08/2022 - 11/09/2022


READ MORE
PAST EXHIBITIONS
Click on each exhibiton for images
2022 - BRUNARTE SUMMER SHOW
2021 - BRUNARTE SUMMER SHOW
2019 - VILLA GIULIANI, BRUNATE
2017-18 - HOTEL NHOW, MILANO
2015 - VILLA CARLOTTA, LAKE COMO
2015 - EXPO, MILANO
2014 - CASA BRENNA TOSATTO, LENNO, COMO
2013 - TUKASA, COMO
2012 - NEHRU CENTRE, LONDON
2011 - CHRISTIE'S, MILANO
2010 - NEHRU CENTRE, LONDON
2009 - ROSSOCINABRO, ROMA
2008 - ABITARE, COMO
2007 - MYCUPOFTEA, ROMA
2007 - CHIOSTRO DEL BRAMANTE, ROMA
2007 - BRUNATE, COMO
2007 - BIENNALE SKETCHBOOKS CLERMONT FERRAND
2006 - BRUNATE, COMO
2005 - VILLA D'ESTE, COMO
2005 - GALLERIA ESP, COMO
2005 - BRECHT
2002 - BRUNATE, COMO