BIOGRAPHY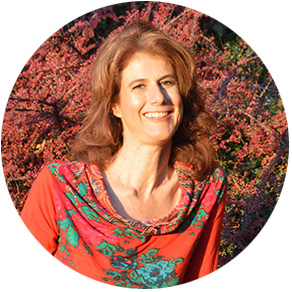 "I am explorer ever seeking colour, travelling on trips as far afield as India, however I can find inspiration even at the local market, capturing colours with my butterfly net which are then set free on my canvases".

"I love the vibrancy of markets. The music of colour in a bunch of flowers or a stall of fruit. The colours jump at me begging for attention. I have to comply and paint".

Irma was born in England in 1968. She was continually surrounded by art as both grandmothers painted. She did her first oil painting at the age of 7. Having completed an Art Foundation Course in Bath she went on to study Fashion and Textiles at St. Martins School of Art, London. In 1994 she moved to Florence where she studied at Lorenzo di Medici school of fine art. She worked for many years with international designers but always kept painting. Irma is now exhibiting in personal and collective shows.